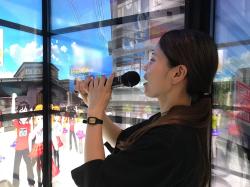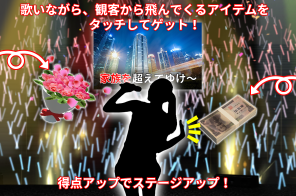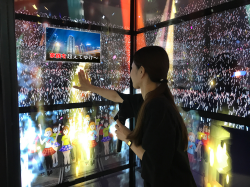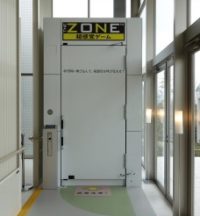 We officially released 『Super sense Karaoke』 as a new content for "The Zone™ Super sense game " at the "Henn-na hotel" joint service was launched with Zone Inc., Huis Ten Bosch Inc. and Xing Inc. on 3rd August.
"Super sense Karaoke" allows you to "the future karaoke experience" to sing with a 360 degree image, sound and vibration wrapped in.
Have a microphone and step into the" The Zone™", you can see the audience waiting for in front of you.
When you start singing, the audience will throw a bouquet, gifts, and etc. to support you.
By answering their support with touch operation, the stage upgrade to the "Dome stage" where 50,000 audience wait from the "street live stage" !
You can enjoy JOYSOUND's high quality sound and a lots of music with artistic feeling.
Please experience the excitement when you reach to the Dome where the stage changes, which you can not taste with ordinary karaoke with "Super Sence Karaoke."
There is an unexperienced surprise that goes beyond common sense.
Click here for the Official site ⇒ http://thezone.jp/promotion/