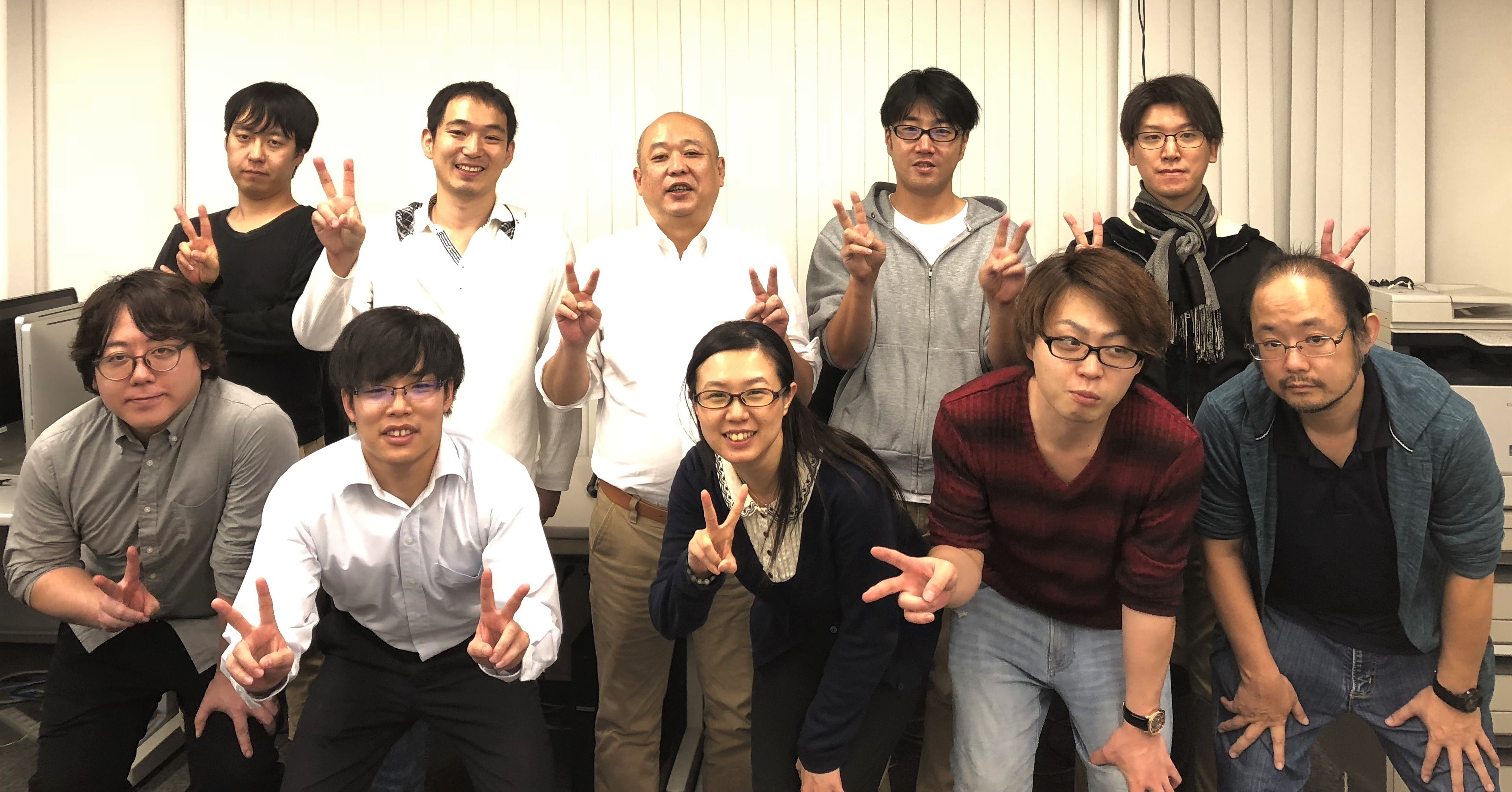 Come on and join us if you feel tune in our phylosophy shown below:
1. Being a digital professional
2. Continue to provide unique products to society using idea and technology as your weapons
3. Continue to be the place where IT engineers live forever
4. Make people around you smile through technology
We keep standing Akihabara Tokyo from 2006 to far future with holding these hyper-new-old-school style.
Application Guidelines
Please see the Wantedly Wanted List ( Must have JLPT level2 or same skill )
Work place 1
Tokyo Chiyoda-ku Sotokanda (Near Elementary School Shohei) or Customer office(Tokyo / Kanagawa / Saitama / Chiba)
【Transportation】 JR "Akihabara Station" 6 minutes on foot · Tokyo Metro Ginza Line "Suehiro-cho" 4 minutes on foot · JR "Ochanomizu Station" 6 minutes on foot
Work place 2
Oita Oita City Kotobukimachi or Customer office(Oita)
【Transportation】 JR "Oita Station" 15 minutes on foot
Working time
Flextime system / standard working time 8 hours (core time / 11: 00-16: 00)
Employment type
Full-time or contract employee
Treatment · Welfare
Salary renewal every year, bonus yearly twice, various insurance schemes, various allowances, transportation expenses, retirement payment system, get-together once a month, having an English conversation cafe, salary travel once a year, club activities (climbing division), "Benefit·One" of benefits welfare system can be used
Education system
Qualification acquisition incentives
Taking various IT trainings
Taking Learning Agency's trainings(Company name changed from Tohmatsu Innovation)
Holiday / vacation
weekly 2 day system, holidays, summer, year-end and new year, salaried * annual holiday 120 days

Application method

Application method
Please send inquiries page, e-mail (recruit@prodigy-inc.co.jp) or contact us by phone, resume (with photo) · biography · portfolio (if available) please.
Entries from Wantedly are also available. Please apply from the link below.
Recruitment / recruitment job list page of Prodigy Co.,Ltd.
※ Please do not hesitate to consult the schedule.
※ If you are new graduate entry, please download this entrysheet, and send it in addition to the above documents by handwriting.
Selection process
Primary selection ▼ Final interview
● CEO and COO will interview you. When talking with you, we will explain our strategy / work content etc. While talking about the site, I will explain in detail.
●Applicants wishing to work at Oita will do an interview at either the Akihabara head office or Oita Development Center.
●Applicants who live far from the office are also able to interview on the Web.