Message from CEO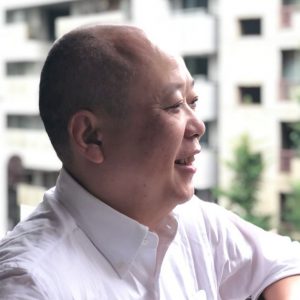 Been,Always be professionals of digital.
I think, the meaning of PROFESSIONAL is knowing needs of users further than users knows.
So it's important that always have bird's eyes and think WHY we have to make the product.
Those are simple and basic but We are being here today because We've been doing this way.
Will win if never stop.
IT industry is still baby but will never stop growing up – mainframe-workstation-personal computer-internet-laptop-mobile devices-VR-IoT-…
We've been repeating lost and find but true answer is always there.
In such a chaos stream, we've been keep hanging ten fingers on newest technology and investing for prototype so that we can keep making our own waves.
This is the nature essense of Prodigy.
We will keep running in straight attitude based on basic foundation.
And for make user smile, will keep having mind of making useful-and-fun products as IT professionals who always beyond higher walls.
Company Profile
company name

Prodigy Co.,Ltd.

location

Dainichi Kanda Bldg. 3rd floor 2-13-7 Soto-Kanda, Chiyoda-ku 101-0021 Tokyo,Japan

what3words:///simple.kinder.pleasing

contact

[phone]

[FAX]

+81-3-3257-8609

[e-mail]

website

https://prodigy-inc.co.jp/ (PC / mobile phone / iPhone compatible)

Establishment

May 2006

Capital

10,000,000 yen

number of employees

30 people

Suppliers

Apple Inc. / BB Studio / CYBER AGENT / Digital Works Entertainment / DMM.com / Elem Community / Fuji Soft / Google Inc. / Healthcare Wealth / Now production / et al. (Alphabetical order · honorific title short)

Registered organization

Association of Computer Entertainment (CESA)

Bank

Mizuho Bank Ueno Branch
Bank of Tokyo-Mitsubishi UFJ Akihabara Branch
Asahi Shinkin Yushima Branch
branch

Oita branch, Development center

location

Daisan Taisei BLDG 202, 11-2 Kotobukimachi, Oita city, 870-0036 Oita,Japan

what3words:///pursuit.edgy.tequila

contact

[e-mail]
History
2006.5

Established Prodigy Co., Ltd.

2007.07

Tokyo office opened in Akihabara

2008.04

Establish the 2nd Tokyo office in Akihabara and make it a strategic office.
(The first Tokyo office will be the development room)

2009.12

Gigander X Released

2010.01

Establishment of India corporation

2010.09

Fit for Rhythm released, Martian's attack on sale

2010.10

Hiramekki released

2011.02

ClausEngine Released

2012.02

Dance Battle Release
Fit for Rhythm will be selected as '2011 Health Awards Program for Mobile Phones and Tablet PCs' in Hong Kong

2012.03

New Tokyo office opened in Akihabara, merging development and strategy office

2013.07

Zombie Tunes Released

2014.02

Akibaman released

2014.06

Dark Zaka Apartment Released

2014.08

Akihabara office 3F expanded

2014.09

Tokyo Game Show 2014 Exhibition

2014.12

Space exploration rocket released

2015.02

"Oita Manufacturing Kingdom Comprehensive Exhibition 2015" Exhibited

2015.04

"Nikoniko Super Conference 2015" Exhibition

2015.05

"Game Market Spring 2015 Spring" Exhibited
Gingaizer released

2015.09

Tokyo Game Show 2015 Exhibition

2015.11

"Game Market Fall 2015" Exhibited

2016.05

"Game Market Spring 2016 Spring" Exhibited

2016.09

Tokyo Game Show 2016 Exhibition

2017.06

Capital increased to 5 million yen

2017.09

Tokyo Game Show 2017 Exhibition  exhibited『BOKU-KARA』as the first contents of「SPO-KARA」

2018.04

NICONICO CHOKAIGI 2018 Exhibition  exhibited『BOKU-KARA』at the boot of JOYDOUND

2018.06

Capital increased to 10 million yen

2018.07

"SPO-KARA" and "BOKU-KARA" were officially approved as a trademark registration.

2018.07

The collaboration room of 【BOKU-KARA】 is available for playing at JOYSOUND Shinagawa Port South Exit Store

2018.10

Establish the Oita branch in Oita City and make it a development center.