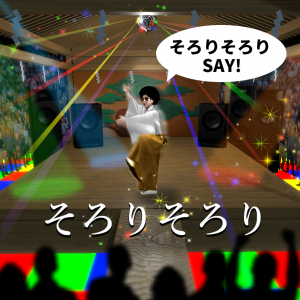 We will exhibit at the e-Sports corner of "Tokyo Game Show 2019" at Makuhari Messe (Chiba City, Chiba Prefecture).
(Exhibition Hall 9 E31 e-Sports Corner) Exhibitor name:『PRODIGY with ZENSHINZA』.
This year, we will exhibit the "Yamabiko Kyogen Afro". We collaborate with traditional theatrical company "Zenshin-za" and "World federation of Yamabiko Kyogen Afro".
This game get fusioned of Japanese traditional culture "Kyogen" and Disco culture which was big movement in all over the world on 80th. Say lines of Kyogen out loud with following movement of Kyogen master at same time on call and response style.
There are Folding fans for all challengers as the novelty.
It is an exhibition to the e-Sports corner, please fight at high score competition!, and get a premium! (There are a limited number)
Please come and visit our booth.
Click here for press release ⇒https://prodigy-inc.co.jp/dl/TGS2019press.pdf