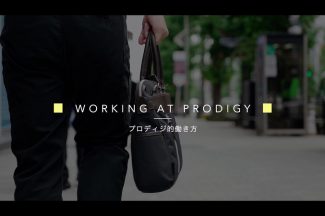 We have produced and released the recruited video for job seekers.
This is a movie closely tied to engineers and managing directors, and we are interviewing about Prodigy and there works.
There are also messages from the president Yamasaki.
I would like to take a look at job seekers interested in Prodigy.
We uploaded a video here on the job information page.