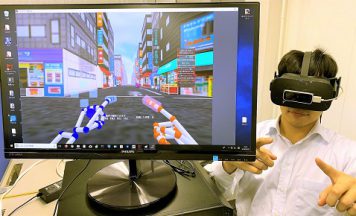 We officially released "Virtual Reality Online Shopping" which is the world's very first online shopping system using Virtual Reality technology.
You can walk through shops for look around various products with touching it . Also Seller and Buyer can talk each other.
The world can also be applied for such as shops, shopping districts, towns, exhibitions, etc.
We updated our "own product" page, please click for the details ⇒ own products